I grew up as a classically trained musician, in a family who did much of their work in the theatre.
I was given my first computer at age five, and quickly learnt how to wire it up to control technic lego models.
In my professional life I have combined my love of engineering and mathematics with an innate understanding of performance and creativity. Theatre teaches us two things: that the show has to go on, and that the audience is one's paramount consideration.
Running a successful IT department requires the same approach: your systems have to work, you can create narrative and performance to engage with the rest of an organisation, and you must always try your best to put users' needs ahead of technical ones.
Below are some fun highlights from my career so far. There is an important moral to the tale in the conclusion.
Pancakes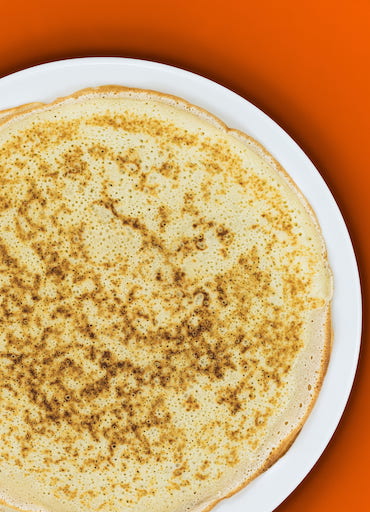 When moving a hundred users' emails from an in-house mail server to O365 and Outlook, I chose to do it on pancake day. This meant that we could serve up pancakes in the IT office, to encourage staff to visit us and have a chat about the rollout along with any other IT questions they had.
The day was a resounding success, enabling the IT dept to have conversations about "minor" things that staff would never normally bring up, but that were important to understand and get right. Subjects ranged far and wide – not just about Outlook – so we felt the return on investment of the day was high.
Obviously a lot more planning and preparatory work had gone into the move, but this was the icing on the cake (or perhaps the syrup on the pancake) that made a major change more palatable to staff.
Retro Big Screen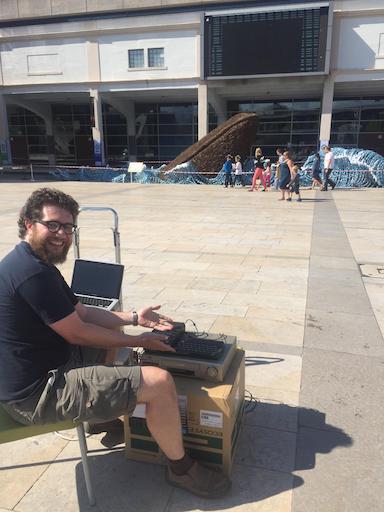 Sophos ran a competition on Twitter, asking people to send in photos of themselves and their "retro computing" paraphernalia. Browsing through the entries I found them a little run-of-the-mill, and wondered if this might present an opportunity for some team-building.
The following day I arrived at work with a box from my loft and told the team we were going to work on a special project. By mid-afternoon we had wheeled a sack truck of equipment into the middle of Bristol's Millennium Square, booted up my old ZX Spectrum 48k, and via a hodgepodge of video conversion and live-streaming took it in turns playing Fantasy World Dizzy on the huge screen overlooking the square.
We won Sophos' competition and two weeks later a full-sized arcade machine, complete with over 600 games, was delivered to the IT office. This became a talking point within the organisation and helped reinforce a positive view of the department as staff from all over the building came to the IT office to play on it in their breaks.
(Huge thanks to We The Curious for letting me talk them into tuning their big screen into the ZX Spectrum's signal.)
(Also thanks to Sophos who did actually ship us the prize, unlike the goody-bag from The Register which never turned up after I won their David Hockney Masthead competition.)
Moon and Earth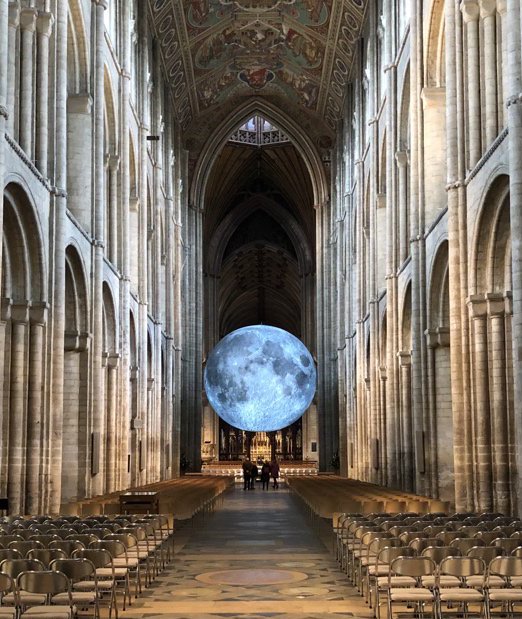 I have worked with Luke Jerram since 2006, helping out with technical requirements for his artworks, website and office. Most recently I have worked as one of his moon technicians, touring the world from Houston to Dubai, helping venues install his amazing 7m wide sculptures of the moon and the Earth.
In a way this job is much like consultancy: you turn up at a venue where everyone knows far more about the place than you do, but you use your knowledge and skills to bring something new to the table which helps people take a fresh look at what's around them. The combination of people skills and practical skills required in this work has helped me understand and improve my own practice.
Low-Tech Communication
Often, technology isn't the best or most natural medium for communication. Two instructive examples of this come to mind.
In IT we want staff to ask questions and seek help – I keep the office door propped open for that very reason – but there are times during emergencies or other high workload times when you would rather people hold off for a couple of hours (and especially, don't keep on asking you about the emergency you're trying to fix!). My solution were these two laminated sheets of paper outside the office door, which gave confidence to staff that they could disturb us during normal times, while giving us the space we needed during periods of high demand.
My second example comes from when Watershed screened a controversial and rather disturbing film. The cinema dept wanted a way for the audience to have a post-film discussion about what they'd seen and so I was asked to set up an online forum. I declined, since it would never get used, but suggested instead that they simply put a physical noticeboard with pens and paper in the foyer.
Comms developed the idea into reality and it was such a success that the concept expanded to be a permanent wall of customer-written film reviews of Watershed's programme. This wall replaced a previously glass-encased display of critics' reviews, and the huge improvement in the way we could understand and have conversations with our customers was beneficial to the entire business.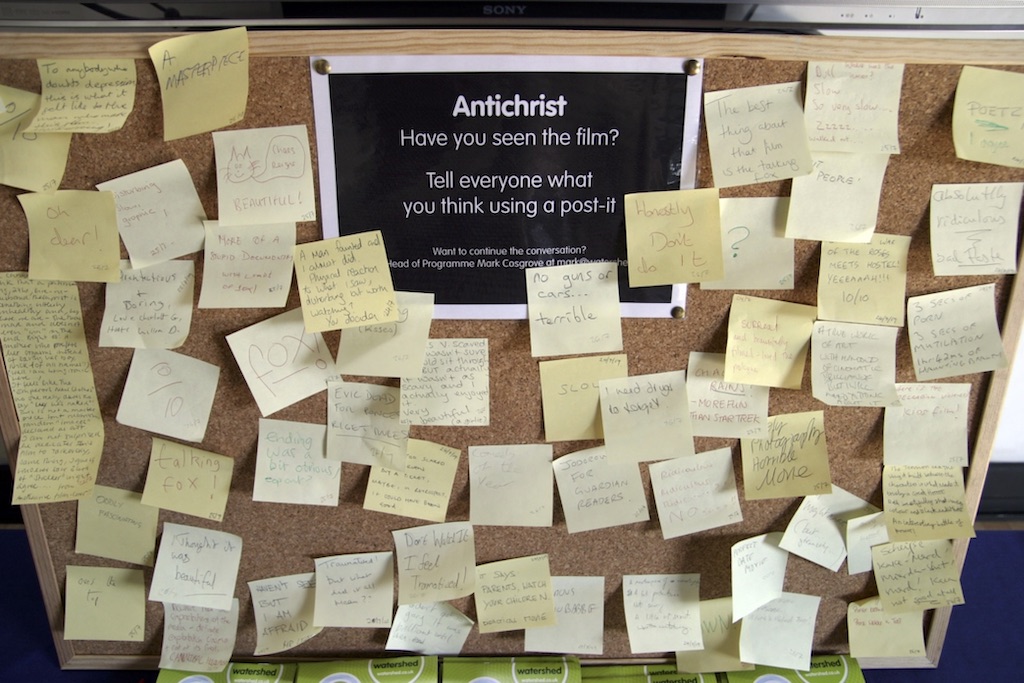 You cannot use technology to solve people problems
Back in 2003 when "wireless internet" was new and usually required special dongles on your laptop, I saw the opportunity to provide free wifi to customers of Watershed's café/bar (I believe Watershed were the first venue in Bristol to do this).
However, bar management soon spotted a problem: a lone laptop user could take up an entire table at lunchtime, and so instead of serving food to a family of four they were only serving a single coffee. I was asked to switch off the wifi at lunchtimes, so that such users would leave and tables would become free.
I've seen many IT projects with the same "smell" as this, where technology is seen as a shortcut to enforcing rigidly defined user behaviour. It was of course a bad idea (born of commercial pressure rather than malintent, as is almost always the case): it would antagonise customers, and lots of people ordering food would surely want occasional internet access as well.
My response was to ask if bar staff could simply request laptop customers move to the café's breakfast bar area during peak times, to free up tables but still enable us to keep the wifi on. This worked beautifully, with everyone happy.
You can never use technology to change users' behaviour without decreasing the value/utility of that technology: either directly as in the example above, or indirectly by making users feel antipathy towards it. Change must be driven through people-oriented processes, with technology playing a strong but nonetheless supporting role.
Conclusion
Technology is there to support users, but it can do that best when it is considered to be a full and active part of the organisation rather than a necessary burden or something that's subservient to other needs.
By thinking creatively about how IT departments can engage users and provide novel, useful services, IT can be woven into the fabric of an organisation. The two-way communication that both feeds and results from this process creates a positive feedback loop which enables organisations to grow and thrive on a solid technological foundation.